Tips for Going to Music Festival!
Who's excited for the upcoming music festival, Good Vibes Festival this weekend? Here are some top tips and dos-and-donts for a music festival!
8. PREPARE PETTY CASH
"Cos we fren frend maaa".
There's nothing worse than going to a festival, cashless. C'mon dude, did you really expect an ATM in the middle of the field?
Imagine you're hungry, thirsty... or you want to purchase a band t-shirt and you're cashless.
Guess here's where the "eh bro, can borrow me cash?" line comes in handy!
7. MAKE SURE TO BRING YOUR NECESSITIES!
Not sure if guys will dig the tribal design.
Bring your umbrella, sunscreen, shades, sunnies, mosquito repellent, tissue, facial wipes - small things to ensure comfort throughout the day!
Make sure it's in a waterproof backpack so you don't have to worry about it whilst you're dancing around, or incase of rain!
6. BRING APPROPRIATE SHOES AND CLOTHES!
Some tips of what to wear to a music festival from a fashion columnist.
We can't stress it enough that you should wear clothes suitable for a festival.
Try to avoid wearing selipar jamban (wellies are a good choice if it's muddy), and clothes you will scream bloody murder if it got a speck of mud on it.
SAY NO! to selipar jamban and bruised toes!
5. STAY HYDRATED!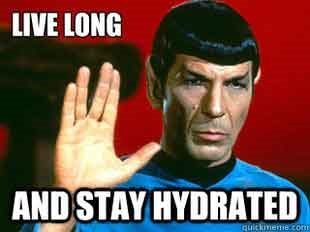 Make sure to drink lots of water throughout the day. On average, a person should drink 8 glasses of water, or two litres (about two big bottles) of water.
This is to ensure your body has enough water to cool itself down when the temperature gets extremely hot.
4. WEAR SOMETHING THAT STANDS OUT.
A sure getup where your friend can find you easily.
Asides from getting points for looking cool, you should wear something bright or unique so that it is easy to find you, in the event that you can swallowed up by the crowd! Think unique headwear (headbands? cap?) or clothes. Be prepared for people to take photos with you!
3. SET A MEETING POINT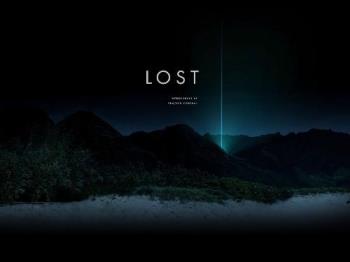 When you're lost it can be overwhelming.
Festivals are sometimes a nightmare for getting lost. Set a meeting point that is easy to walk to, should you get separates from your family or friends. It should be a rule of point that if you are separated for more than 30 minutes from your group, that you should meet at the meeting point, and stay put until one of your members fetch you!
2. TO TAKE PUBLIC TRANSPORT OR CARPOOL?

We wish public buses were this cool!
Avoid the headache of finding parking and getting stuck in traffic for hours by finding various ways of getting to the event via public transport! Many taxi services offer awesome promos if you're heading to a festival. Check out MyTeksi's offer! They are giving away 10 FREE GrabCar rides and 90 RM50 cash-back for MyTeksi rides to Good Vibes Festival!
1. BE CIVIC-CONSCIOUS!
Err, bros for life?
Just some points to have fun at the event, and making sure other people around you have fun as well:
Avoid whiplashing
Please don't sit on someone's shoulder. It's in bad taste and the people around you can't see as well.
Give space to shorter people.
Avoid littering or throwing rubbish around!