YouthUnited's Top 10 Fav Things from Bazar Ramadan
Ramadan is almost here, and as a student, there is always a bazar ramadan in and around campus.
Here are the top 10 things we look forward to buying during puasa month:
10. Tepung Pelita​
This is a favourite of Malaysians! We love the subtle taste of pandan leaf with the crunchy water chestnut.
9. Roti John
Roti John is an Asian "omelette sandwich" made of minced meat and eggs, topped with vegetables and placed in an oblong-shaped bread.
Most bazaars now offer long Roti Johns to compete with other stalls.
8. Bubur Lambuk
Who doesn't love bubur lambuk? This delicious and filling meal consists of porridge infused with Asian spices.
This is the top dish to break fast in mosques.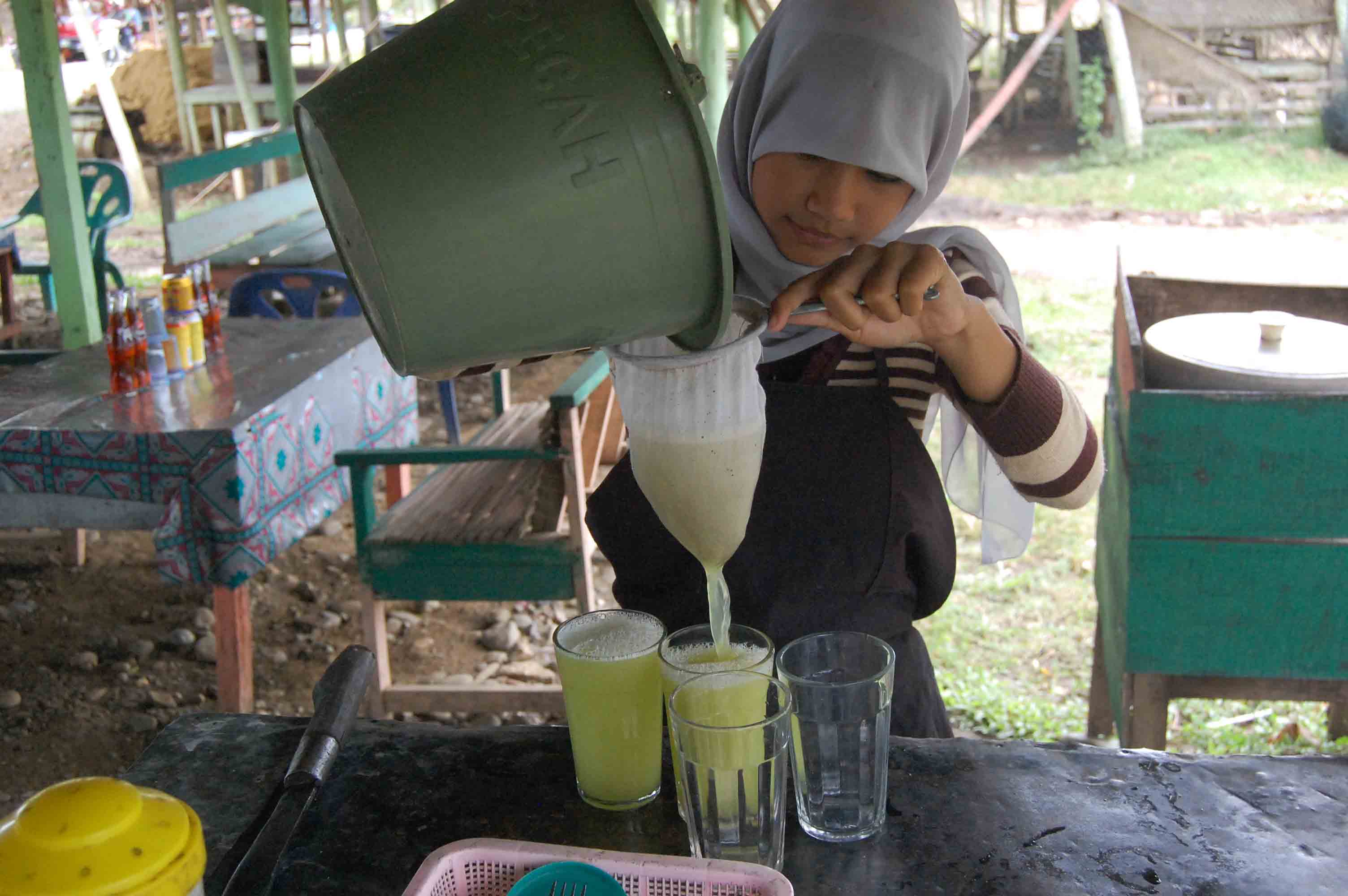 7. Air Tebu
Air Tebu is a very sweet drink that is usually made fresh on the spot thanks to a special machine which grinds sugarcanes.
Air Tebu is typically served in plastic bags.
6. Popiah
Popiah, Malaysia's version of springrolls, can be served two ways: fried or unfried. Popiah is usually topped with a very sweet chilli sauce.
The queue lines for popiah can be very long.
5. Satay
Usually stall owners will offer either chicken or beef satay. The satay is usually accompanied with cucumbers, rice cubes and peanut sauce (kuah kacang).
Average between 60 cents - RM 1.20 per stick, this is a definite favourite of Malaysian bazar-goers.
4. Ayam Percik
Ayam percik is chicken topped with delicious, sweet marinade sauce and grilled over a charcoal fire.
Typically served between two pieces of stick, this delicious chicken is a sure-fire hit amongst Malaysian foodies.
3. Roti Jala
Roti Jala- literally meaning "net bread" is typically made from flour, milk, ghee and a bit of turmeric powder to give it the yellow colouring. It is placed in a plastic container with small holes at the bottom, so the mix will drip through the holes onto a hot pan.
Roti Jala is typically served with chicken curry.
2. Putu Piring
Putu Piring is a famous local snack made with tapioca flour and gula melaka, then wrapped in white cloth and steamed on top of steaming hot pipes.
The lines for putu piring can be very long, as these tasty treats are delicious to break fast with.
1. Murtabak
Murtabak is high on the list, as the lines are always long for stalls selling murtabak!
Essentially a "pancake" wrapped around various types of meats (beef, chicken, etc), some even have varieties of cheese that can cost RM 10 or more!
In Malaysia, murtabak is usually served with a sweet and sour pickled onion mixture, and some curry gravy.
Share with us your favourite food from bazar ramadan and which bazar ramadan you always go to by tweeting us, @YouthUnitedMY!
You can also instagram with us your favourite ramadan food, and tag us, @YouthUnitedMY!