Top 10 Essential Food by Malaysian students!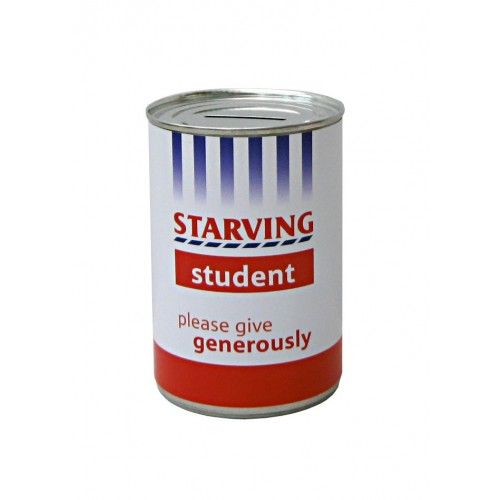 As a student, we reminisce back to the time when we didn't have much cash to splurge and would eat all the following favourites to satisfy our hunger...Which one was your most essential food?
10. Roti Kosong/ Canai?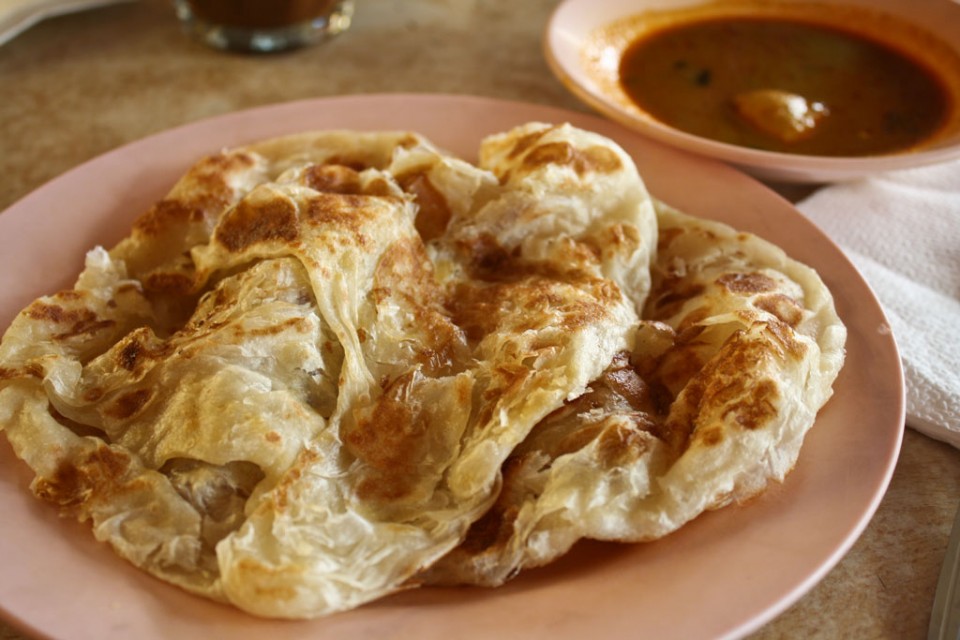 Who can refuse a delicious breakfast (or lunch, or even dinner for some) for some roti canai that is fluffy and crispy at the same time?
Served with a heartwarming dhaal, who can resist this classic Malaysian dish? Share with us your favourite roti canai spots in Malaysia!
9. Chips, snacks, cereal
Who can forget local favourite cereals such as Honey Starz and Koko Krunch? Some eat the cereal with the milk... some eat the cereal first, then the milk... some even eat it dry!
8. Microwavable food, ie Campbell soup,
Simple steps for food that comforts your tummy, ie
step 1: rip paket open;
step 2: microwave it;
step 3: EAT!
But the mystery remains.. how can food look so good on the packaging, but looks less appetizing after you heat it up??
7. Burger Ramly
As a hungry student, late night hunger pangs tend to happen while doing assignments. What to do? Search for the familiar Burger Ramly stall, usually outside a convenience store, and order a custom "burger ayam double special with cheese satu tamau bawang timun lebih sos cili, tamau sos lain". The whole works.
Our local version of a sloppy joes is so famed that even Singaporeans are willing to drive over to order one of their own. Banjo is probably popular amongst students too.
6. Nasi lemak seringgit
Ah, the joys of being a Malaysian is enjoying the delicious Nasi Lemak RM 1 per packet. Majority of Malaysians would instantly recognize the triangular packets made of brown paper and pandan leaves.The fluffy hot white rice mixed with a tantalising and spicy sambal sauce is enough to drive some Malaysians to leave home and buy a few packets.
Many students would eat 2 - 3 packets. For such a cheap price, it makes a satisfyingly delicious meal on it's own.
5. Roti with sardine/tuna
Almost all students at one time had a well-stocked pantry of bread loaf to be eaten with sardin or Ayam brand 'cili tuna'. The green can, was particularly spicy and would always come with two - three chunks of whole bird's eye chilli. A nice meal for one stuck in campus dorms far from any city centers.
4. Biscuit/ roti dipped in Milo
The famous meal for some lazy students, a hot cup of Milo was enough to keep you full, with biscuits of all sorts. Who could forget dipping the cheap Hap Seng biscuits late at night whilst doing assignments?
3. Fast food/delivery/drive-through!
Nothing says quite like a delicious, fast meal from your local fast food joint. Of course, some fast food brands have offered special offers for lunch times and dinner times, which entices students that much more to enjoying a cheap and complete meal. Who doesn't love some fast food?
2. Nasi koboi/bujang
Nasi koboi or nasi bujang is especially famous amongst male students. Nasi bujang varies based on different shops, but the essence is a plate of white rice, with telur dadar (omelette egg), vegetable of some type (usually a generous portion of 2 - 3 cucumber slices) and some sambal belacan for extra flavor. Some shops may even serve it with a bowl of soup. For an average of RM 2 per plate, this is a definite hit amongst students, especially if at a local "kedai makan".
1. INSTANT NOODLES!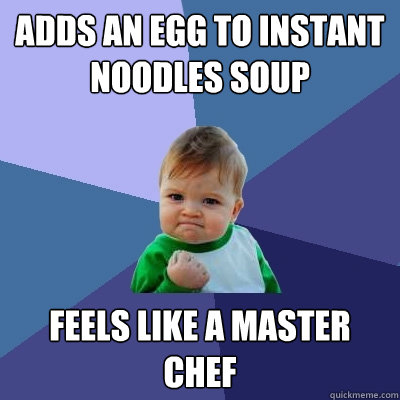 Of course,this is the number one of all typical student lists! Thanks to popular brands like Maggi and Indomee, many famished students have had a wholesome meal of instant noodles! All you need is an empty container and hot water, leave it for the noodles to "kembang" before consuming it all at one go. Depending on one's creativity, your instant noodle may be modified to have eggs, tiger prawns, some vege, and much more.
----------
Tell us your favourite meal as a student and you might just win a special prize! Post it on your social media account and tag #MYJomMakan and tag @YouthUnitedMY! If you don't see it below, submit it at http://youthunited.my/demo/forms/content_submission